Twenty years ago did you think you'd be scrolling social media on your phone while 30,000 feet in the air? Probably not. But here we are and now more airlines than ever are installing Wi-Fi on their aircraft, and while the types of connections may vary, they all have one goal: Keeping you connected.
Southwest Airlines is no different. It offers Wi-Fi on much of its fleet, though whether you'll need to pay for it will depend on what you're doing and what you need the internet for.
Here's a look at Southwest Wi-Fi, its costs and the different entertainment options you can expect on flights.
Does Southwest have Wi-Fi?
Long story short: Yes, Southwest provides Wi-Fi on its flights. Speed and connectivity vary based on the aircraft you're flying, the type of internet service it provides and where you're going.
Most Southwest flights feature some form of Wi-Fi. There's more than one reason for this; as an airline, Southwest wants to remain competitive with its peers. However, Southwest also operates an all-economy class fleet that doesn't feature seatback entertainment.
This means that if you want to watch movies on board (that you haven't already downloaded to your device) you'll need to connect to Southwest's Wi-Fi system to access its entertainment options.
How much is Wi-Fi on Southwest?
Wi-Fi costs on Southwest depend on your needs. Several online activities can be accessed without paying out of pocket, including:
If you're looking for a more expansive internet experience, you can purchase Wi-Fi on your Southwest flight for $8 per day, per device.
🤓Nerdy Tip
If you have a connecting flight and you've purchased internet access on the first leg, you'll still be able to access the internet on the onward flight without making an additional payment.
To make sure the inflight Wi-Fi remains stable, Southwest automatically blocks high-bandwidth applications such as Netflix, HBO Max, Zoom and Microsoft Teams.
How to get upgraded Wi-Fi on Southwest for free
Although Wi-Fi on Southwest is already a good deal, there are ways to further reduce the cost for internet access. In May 2022, Southwest began a trial run of free internet on 40 of its aircraft to see if its upgraded services could handle higher usage.
While those trials are finished and you may have missed out on those 40 exclusive planes, it's still possible to score some free Wi-Fi when flying on Southwest. Here's how:
Elite status
Southwest has two levels of elite status: A-List and A-List Preferred. Although the benefits aren't as exciting as, say, American Airlines' international business class upgrades, you still get some decent perks.
Specifically, those with A-List Preferred elite status are entitled to free Wi-Fi on all Southwest flights, even when traveling internationally.
Earning elite status with Southwest is simple; you can either choose to qualify via a specific number of flights or a specific number of base points per calendar year.
| | |
| --- | --- |
| | 25 one-way flights or 35,000 Tier-Qualfying Points. |
| | 50 one-way flights or 70,000 Tier-Qualifying Points. |
Credit cards
Don't have — or don't want — elite status with Southwest Airlines? Don't worry, there's another way to get free Wi-Fi when flying Southwest. Many travel credit cards offer credits to offset costs when flying, and these extend to charges for Wi-Fi.
The types of credits that you can expect and the requirements for reimbursement will vary according to the card issuer. Here are some to consider.
Bank of America
NerdWallet rating 
Learn More
$100 annual airline incidental credit.

2 points per dollar spent on travel and dining.

1.5 points per dollar spent elsewhere.

$100 Global Entry/TSA PreCheck credit.
The $100 annual incidental credit is applied automatically to your account as a statement credit.
Chase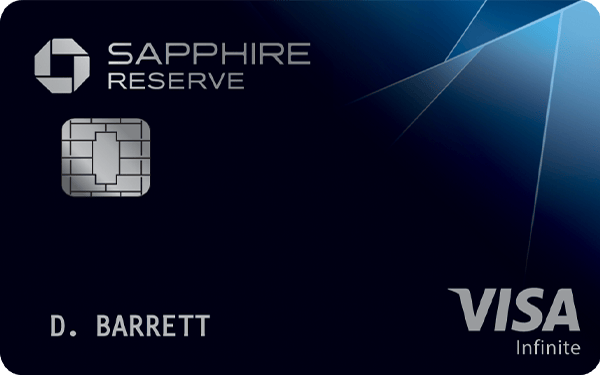 NerdWallet rating 
Learn More
The Chase Sapphire Reserve® is well-known in the realm of award travel thanks to its high earnings and generous travel credit. With its $550 annual fee, you can expect a variety of benefits as a result, including airport lounge access and $300 annual travel credit.
The Chase Sapphire Reserve® travel credit is easy to use and expansive; you simply need to make an eligible charge to your account and it will be automatically reimbursed. Along with purchases toward hotels, flights and Wi-Fi, you can use the travel credit for things such as checked baggage fees and rental cars.
Citi
Although the Citi Prestige® Card is no longer available to new applicants, it's still a very useful card for those who already hold it. The card comes with a $250 annual travel credit valid toward a variety of purchases, including airfare, hotel stays and rental cars. The credit is applied automatically to reimburse any charges that you make.
🤓Nerdy Tip
Although a few different American Express credit cards offer airline fee credits, these won't work for Wi-Fi purchases on Southwest. This is because Wi-Fi isn't charged directly by the airline. Terms apply.
How Southwest Wi-Fi compares with other airlines
Here are all of the airlines we reviewed, and their overall rankings on a five-point scale:
Southwest trailed Delta largely due to its lack of seatback screens — you'll need to pack your own device to enjoy Southwest's Wi-Fi and other onboard entertainment options.
If you want Wi-Fi on your Southwest flight
Whether you're a leisure traveler or a business mogul on the go, having Wi-Fi during your flight can be a huge boon. Southwest offers Wi-Fi on its flights, though whether you'll have to pay for it will depend on the service you're seeking.
Those searching for entertainment and simple messaging can enjoy a connection for free, even when watching live TV. However, if you're looking for more access, you'll need to pay Southwest's fee of $8 per device, per day. This fee will cover you even if you have a connecting flight, meaning you can enjoy service for just one charge throughout your travel.
If you're looking to offset the cost of purchasing Wi-Fi on Southwest, there are two ways to do so. As a top-tier elite with Southwest, you'll be able to enjoy free Wi-Fi, among other benefits. Otherwise, using a credit card that reimburses airline fees can help drop those costs down to nothing.
How to maximize your rewards
You want a travel credit card that prioritizes what's important to you. Here are our picks for the best travel credit cards of 2022, including those best for: